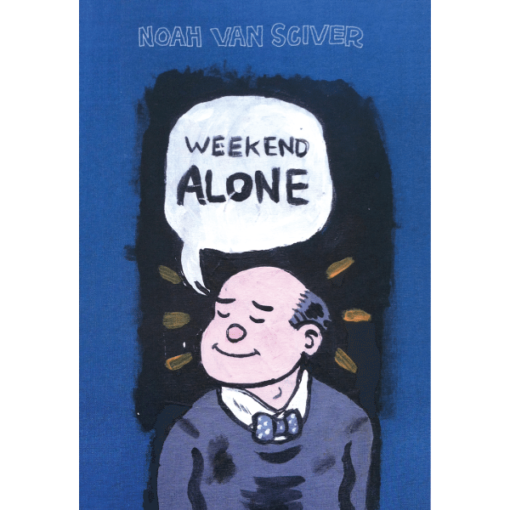 Warning
: Trying to access array offset on value of type bool in
/var/www/wp-content/plugins/woocommerce/includes/wc-template-functions.php
on line
1605
Warning
: Trying to access array offset on value of type bool in
/var/www/wp-content/plugins/woocommerce/includes/wc-template-functions.php
on line
1606
Warning
: Trying to access array offset on value of type bool in
/var/www/wp-content/plugins/woocommerce/includes/wc-template-functions.php
on line
1607
Warning
: Trying to access array offset on value of type bool in
/var/www/wp-content/plugins/woocommerce/includes/wc-template-functions.php
on line
1608
Warning
: Trying to access array offset on value of type bool in
/var/www/wp-content/plugins/woocommerce/includes/wc-template-functions.php
on line
1617
Warning
: Trying to access array offset on value of type bool in
/var/www/wp-content/plugins/woocommerce/includes/wc-template-functions.php
on line
1617
Warning
: Trying to access array offset on value of type bool in
/var/www/wp-content/plugins/woocommerce/includes/wc-template-functions.php
on line
1605
Warning
: Trying to access array offset on value of type bool in
/var/www/wp-content/plugins/woocommerce/includes/wc-template-functions.php
on line
1606
Warning
: Trying to access array offset on value of type bool in
/var/www/wp-content/plugins/woocommerce/includes/wc-template-functions.php
on line
1607
Warning
: Trying to access array offset on value of type bool in
/var/www/wp-content/plugins/woocommerce/includes/wc-template-functions.php
on line
1608
Warning
: Trying to access array offset on value of type bool in
/var/www/wp-content/plugins/woocommerce/includes/wc-template-functions.php
on line
1617
Warning
: Trying to access array offset on value of type bool in
/var/www/wp-content/plugins/woocommerce/includes/wc-template-functions.php
on line
1617
Warning
: Trying to access array offset on value of type bool in
/var/www/wp-content/plugins/woocommerce/includes/wc-template-functions.php
on line
1605
Warning
: Trying to access array offset on value of type bool in
/var/www/wp-content/plugins/woocommerce/includes/wc-template-functions.php
on line
1606
Warning
: Trying to access array offset on value of type bool in
/var/www/wp-content/plugins/woocommerce/includes/wc-template-functions.php
on line
1607
Warning
: Trying to access array offset on value of type bool in
/var/www/wp-content/plugins/woocommerce/includes/wc-template-functions.php
on line
1608
Warning
: Trying to access array offset on value of type bool in
/var/www/wp-content/plugins/woocommerce/includes/wc-template-functions.php
on line
1617
Warning
: Trying to access array offset on value of type bool in
/var/www/wp-content/plugins/woocommerce/includes/wc-template-functions.php
on line
1617
Warning
: Trying to access array offset on value of type bool in
/var/www/wp-content/plugins/woocommerce/includes/wc-template-functions.php
on line
1605
Warning
: Trying to access array offset on value of type bool in
/var/www/wp-content/plugins/woocommerce/includes/wc-template-functions.php
on line
1606
Warning
: Trying to access array offset on value of type bool in
/var/www/wp-content/plugins/woocommerce/includes/wc-template-functions.php
on line
1607
Warning
: Trying to access array offset on value of type bool in
/var/www/wp-content/plugins/woocommerce/includes/wc-template-functions.php
on line
1608
Warning
: Trying to access array offset on value of type bool in
/var/www/wp-content/plugins/woocommerce/includes/wc-template-functions.php
on line
1617
Warning
: Trying to access array offset on value of type bool in
/var/www/wp-content/plugins/woocommerce/includes/wc-template-functions.php
on line
1617
Warning
: Trying to access array offset on value of type bool in
/var/www/wp-content/plugins/woocommerce/includes/wc-template-functions.php
on line
1605
Warning
: Trying to access array offset on value of type bool in
/var/www/wp-content/plugins/woocommerce/includes/wc-template-functions.php
on line
1606
Warning
: Trying to access array offset on value of type bool in
/var/www/wp-content/plugins/woocommerce/includes/wc-template-functions.php
on line
1607
Warning
: Trying to access array offset on value of type bool in
/var/www/wp-content/plugins/woocommerce/includes/wc-template-functions.php
on line
1608
Warning
: Trying to access array offset on value of type bool in
/var/www/wp-content/plugins/woocommerce/includes/wc-template-functions.php
on line
1617
Warning
: Trying to access array offset on value of type bool in
/var/www/wp-content/plugins/woocommerce/includes/wc-template-functions.php
on line
1617
Warning
: Trying to access array offset on value of type bool in
/var/www/wp-content/plugins/woocommerce/includes/wc-template-functions.php
on line
1605
Warning
: Trying to access array offset on value of type bool in
/var/www/wp-content/plugins/woocommerce/includes/wc-template-functions.php
on line
1606
Warning
: Trying to access array offset on value of type bool in
/var/www/wp-content/plugins/woocommerce/includes/wc-template-functions.php
on line
1607
Warning
: Trying to access array offset on value of type bool in
/var/www/wp-content/plugins/woocommerce/includes/wc-template-functions.php
on line
1608
Warning
: Trying to access array offset on value of type bool in
/var/www/wp-content/plugins/woocommerce/includes/wc-template-functions.php
on line
1617
Warning
: Trying to access array offset on value of type bool in
/var/www/wp-content/plugins/woocommerce/includes/wc-template-functions.php
on line
1617
Weekend Alone, Vol. 1
$15.00
OUT OF PRINT
Lookout! It's Noah Van Sciver's brain laid bare! Now you can get inside the psyche of the famed author of The Hypo and Blammo! Weekend Alone is the first in a two-issue reproduction of his wonderfully poignant sketchbook comics. Let's be clear – this is not a simple collection of doodles. When you get Weekend Alone, you are getting full stories, gag strips, beautifully rendered drawings and new, never-before-seen characters, in a variety of media and IN FULL COLOR!
We've gone out of our way to give you the unadulterated Van Sciver! Every attempt was made to reproduce each page exactly as seen in his actual sketchbook (including the cover). 114 pages of pure Noah as you've never seen him before.
This is an extremely limited run produced exclusively at Tinto Press. Get it while you can – it'll be gone before you know it!
Details
144 pages
Full Color
5.25″x8.125″
Perfect Bound
$15.00
Out of stock
Only logged in customers who have purchased this product may leave a review.